Unlock Vibrant Health and Transform Your Life with the
Maximize Kidney Health
Masterclass!
Discover the Secret to Healthy Kidneys with Our Revolutionary 45-Day Maximize Kidney Course
Are you suffering from kidney disease, struggling with symptoms, and looking for a natural way to improve your health? Have you tried countless prescriptions, only to find that they're not making you feel better?
Look no further!!
Introducing the Maximize Kidney Health Masterclass, a comprehensive 45-day course designed to help you regain control over your health and transform your life. Our program focuses on natural methods, using the power of food science and a specialized nutrition plan to bring about incredible results in just 45 days.
Join our groundbreaking 45- day kidney health masterclass self study course
Led by renowned Holistic Kidney expert Dr.Irfan, and embark on a life-changing journey to Kidney Health

Acquire In-Depth Knowledge
Equip yourself with a comprehensive understanding of how to support your body for unparalleled kidney health and overall well-being.
Achieve Your Weight Goals
Attain your desired weight without feeling deprived or restricted, all while promoting optimal kidney health.
Reverse Kidney-Related Issues
Successfully combat and reverse kidney-related disorders with evidence-based strategies designed for lasting results. Become Your Own Kidney Health Champion
Empower yourself with the knowledge and tools to advocate for your own kidney health and well-being.
Relish Every Meal
Overcome mealtime anxiety and embrace the joy of delicious, kidney-friendly food without fear.
Unlock Unstoppable Energy
Transform into the energetic, vibrant person you've always aspired to be with our Maximize Kidney Health Masterclass.
Tap into Dr. Irfan's Knowledge: The Closest Thing to Her Being Your Personal Kidney MD

Unveil Your Kidney Health Diagnosis
Effective treatment begins with a clear understanding of your condition. Our masterclass will empower you with the knowledge you need to create an action plan tailored to your specific kidney health diagnosis. Many participants have discovered aspects of their condition that their doctors hadn't considered.
Decode Kidney-Friendly Nutrition
You've been told that certain foods are off-limits for good, but that's simply not true! Our masterclass will guide you through the process of reintroducing kidney-friendly foods into your diet, so you can savor your favorite meals once again.
Discover the Root Causes of Kidney Issues
Every kidney health journey is unique. What's yours? In this masterclass, we'll explore the factors from your past that may be contributing to your current kidney challenges. Understanding the root cause is the key to unlocking lasting kidney health!
Optimize Your Kidney Function
Your kidneys play a crucial role in filtering toxins, balancing electrolytes, and maintaining overall health. Our masterclass will teach you how to optimize kidney function, regardless of your current health status, and unleash the vibrant health you deserve.
Cultivate a Healing Lifestyle
Your kidneys reflect your diet and lifestyle choices. By embracing kidney-conscious nutrition and lifestyle habits, you'll optimize your kidney function and unlock a cascade of health benefits that come with improved kidney wellness.
Join our Maximize Kidney Health Masterclass and embark on a life-changing journey towards exceptional kidney health and a revitalized life!
WHAT'S IN THE 6 VIDEO MODULES
Microcirculation & Kidney Health
In this module, we begin by examining the kidneys and the importance of maintaining their health. By the end of this lesson, you'll understand the main factors that damage your kidneys and learn how to address them. We'll focus on removing harmful foods and improving kidney health by increasing microcirculation. Additionally, we'll explore the significant impact of molecules like potassium on kidney health.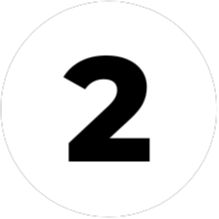 Acid Balance & Kidney Function
This module covers the immune system and the stages of Chronic Kidney Disease (CKD). You'll learn how acidity, vitamins, and protein in foods affect the kidneys and what you can do to mitigate these effects. We'll discuss strategies to decrease acidity in the body and demonstrate how to improve kidney function through a targeted diet.
Micronutrients & Kidney Repair
To rescue damaged kidneys, we focus on antioxidants and essential nutrients like Glucosinolates found in certain vegetables. You'll learn the proper nutrition to provide the kidneys with a healing environment needed for repair. We'll also discuss why not all fats are equal and how to overcome food cravings.
Gut Microbiome & Kidney Health
In this module, we concentrate on developing and maintaining a healthy gut microbiome, essential for proper kidney function. We'll explore strategies to decrease uremic/kidney toxins that cause further damage. You'll receive practical tips on reducing gas and bloating and discover the importance of prebiotics, probiotics, and postbiotics in lowering kidney toxins.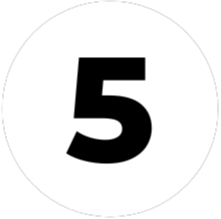 Inflammation & Kidney Balance
Here, we focus on restoring the body's balance by reducing inflammation. Chronic inflammation wreaks havoc on our bodies, especially the kidneys. You'll learn practical steps to quickly decrease kidney and body inflammation. We'll also discuss natural solutions to balance the kidneys and explore the interplay of phosphorus, vitamin D, and calcium.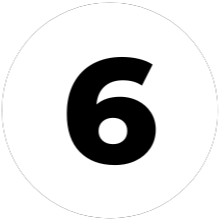 Detoxification & Kidney Health
Detoxification is critical for kidney health, but conventional kidney doctors often provide little guidance. In this module, you'll learn why heavy metals negatively affect the kidneys and how to gently remove them from your body. We'll offer practical steps to decrease toxins from your body, environment, and kidneys. Additionally, you'll learn techniques to reduce stress and improve your sleep naturally, helping to bring your body into balance.

Lifetime Access
Complete the Maximize Kidney Health Masterclass in the next 45 days or take it at your own pace. You'll have lifelong access through both a private portal and a mobile app, allowing you to revisit the content whenever your kidney health needs a boost.

More than 20 Exclusive Recipes
Savor delicious recipes specifically designed to support kidney health. These dishes will become your go-to choices, helping you work towards healing and optimal health without sacrificing flavor.

Workbooks & Resources
Navigate the course effectively and achieve optimal results with our weekly comprehensive workbooks, supporting materials, and additional resources tailored for kidney health.

Certificate of Completion
The Maximize Kidney Health Masterclass is designed to be the premier kidney health course for the layperson, but health practitioners will also benefit. Students who complete the 7-week educational program will be certified in kidney health optimization.

Daily Videos & Emails
For 45 days, you'll receive transformative videos to enhance your knowledge. Modules will be released weekly, and each morning you'll get an email prompting you to watch the day's lesson (habits are built on repetition and understanding!) and take note of the key takeaways.

Alumni Perks
Once you're part of the Kidney Health Crew, you're in it for life! Enjoy early access to programs and resources, as well as discounts. This includes significant savings on future cohorts of the Masterclass hosted live, allowing you to take part in live Q&As, live guest expert sessions, course upgrades, and the exclusive class community.
Am I Eligible for this course?
Seek high-quality, evidence-based information on kidney health from a trusted, internationally recognized source.
Experience chronic kidney issues or wish to proactively support kidney function and overall health.
Suspect that improving your kidney health may be the key to feeling better, but are unsure where to start.
Desire to connect with like-minded individuals and learn from and support each other as you work towards enhancing and optimizing kidney health.
Struggle to navigate the healthcare system to obtain a proper diagnosis and effective solutions.
Appreciated kidney health-focused books but want to take your knowledge and practice to the next level.
Are a healthcare provider looking to expand your education and incorporate kidney health optimization into your clinical practice.
May not be for you if you are
Believe that kidney disease cant be improved.
Expect the masterclass will become your personal doctor.
Discover the Power of Bismah Irfan's Maximize Kidney Health Masterclass – Transform Your Kidney Health Today!

Experience a Remarkable more than 10% eGFR Improvement
Join the countless individuals with chronic kidney disease who have boosted their eGFR by an astounding 10% on average, thanks to our cutting-edge online coaching program and science modules. That may mean going from stage 4 to stage 3, or from stage 3 to stage 2 CKD
Take Control of Your Blood Pressure
A staggering 95% of our participants have successfully slashed their systolic blood pressure by 15-20mmHg, taking a giant leap towards better kidney health.
Say Goodbye to Excessive Medications
An impressive 82% of our community members have reduced their reliance on chronic medications while simultaneously enhancing blood pressure and blood glucose control.
Achieve Your Weight Loss Goals
No matter the type of kidney disease, 77% of our dedicated participants striving for weight loss have triumphed in shedding those extra pounds.
Embark on a journey towards optimal kidney health with Bismah Irfan's Maximize Kidney Health Masterclass – don't wait any longer to revolutionize your life!
Unlock Vibrant Health and Transform Your Life with the
Maximize Kidney Health
Masterclass!
Discover how our program can help you reverse kidney disease to your maximum potential and improve your overall health. Schedule your appointment Today!
Master Potassium Management for Optimal Kidney Health
Control insulin resistance with or without diabetes
How to Naturally Improve Blood Pressure
Gut Microbiome & Kidney Connection
Say "No" to Harmful Foods and Habits
Learn which Antioxidants your need for Repair and Rebalance
Fasting, and Exercise for Kidney Wellness
Reducing Kidney Toxic Load
45 days of Daily Comprehensive Videos
On-Demand Lifetime Access
Learn timing and methods for lowering phosphorus levels.
Foods that super nourish your body and kidneys
Color Medicine and Its Impact on Kidney Health
Detoxification Strategies for Improved Kidney Health
Impact of heavy metals on kidneys
Role of Inflammation and Leptin Resistance
Kidney supplements to take and avoid!
Fats: Dispelling Myths and Choosing the Right Types
20+ Exclusive Kidney Recipes
And so much more information covered in 55+ video lessons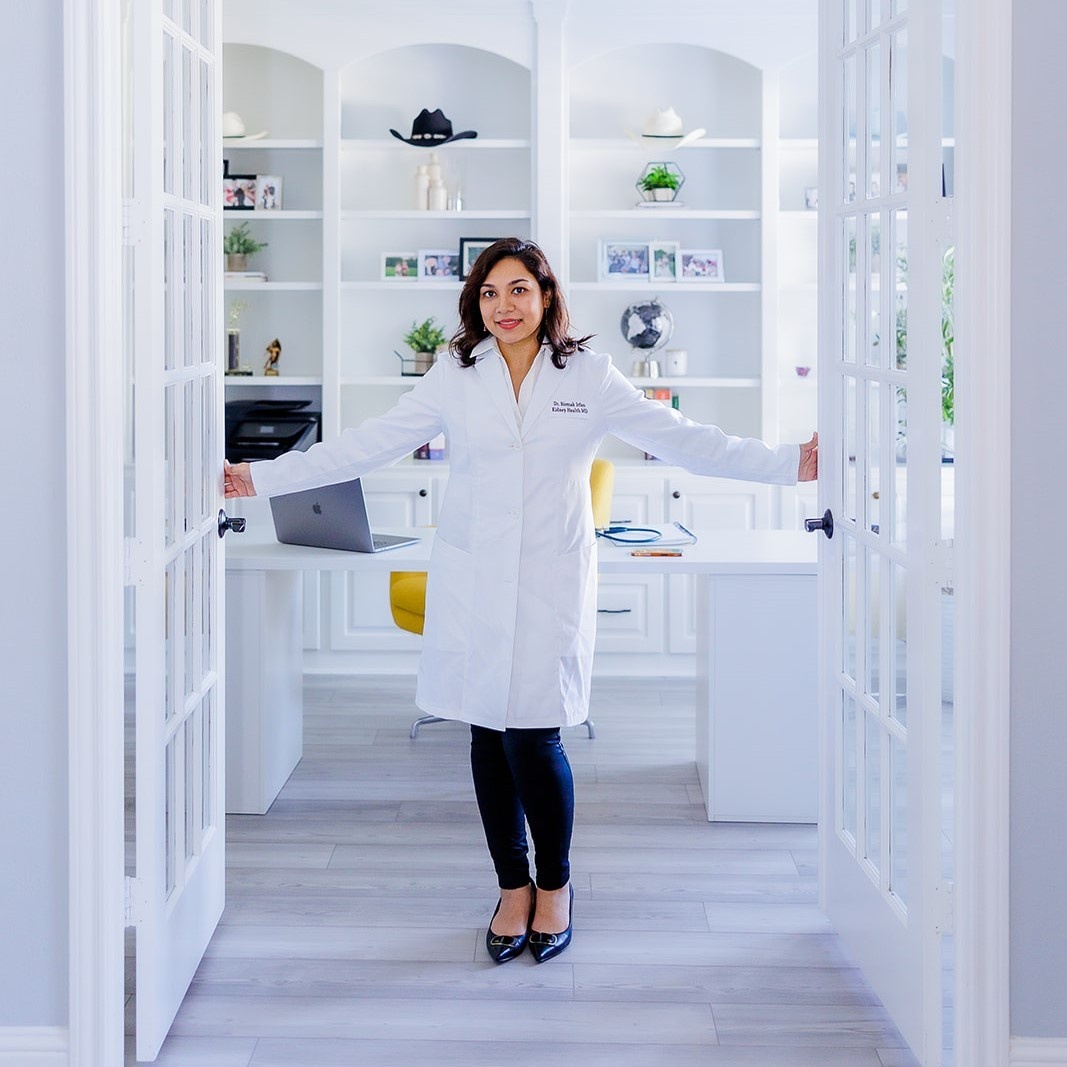 FUNCTIONAL MEDICINE AND HOMEOPATHY DOCTOR
Reclaim Your Health with Dr. Bismah Irfan
Dr. Bismah Irfan is a former Cleveland Clinic Kidney and Functional Medicine doctor and is now on a mission to help people around the globe improve their health.
Dr. Irfan's Trainings –
Board Certified Internal Medicine Physician.
Board Certified Kidney Medicine
Functional Medicine Doctor, trained from Institute of Functional Medicine.
Lifestyle Medicine, from American Board of Lifestyle Medicine
Homeopathy Medicine Doctor, trained from The Center for Education and Development of Clinical Homeopathy
Peptide Therapy Trained Physician from A4M
Plant based nutrition, from eCornell NY
Integrative nutrition, from Institute of Integrative Nutrition
Nutrigenomics, from Genomics University
Don't wait another day to start taking control of your kidney health.
Click the button below to join the Maximize Kidney Health Masterclass and embark on your journey to better kidney health and more vibrant life.
A. West, 72yrs
What I love most about Dr. Irfan is that she is genuine and wants to really help me improve my kidneys. She has changed my life for better. I never thought that I could have my blood pressure controlled without any medications, especially when I have been having high blood pressure for more than 20yrs of my life even on 4 medications. I am grateful to Dr. Irfan for focusing on the root cause and helping to address it step by step.
K. Shawn, 66yrs
Dr. Irfan is my Hero. I came to her after experiencing BP in the range on 200- 220mmHg and was allergic to most of the medications causing dizziness, leg swelling, palpitations and rash. My primary care tried to manage my blood pressure but was unable to help due to medication restriction. My experience with Dr. Irfan has been nothing short of a miracle. She is an excellent physician and very professional. I followed her recommendations and within 6 weeks my blood pressure was ranging between 120-130mmHg. I have never seen by BP being controlled so well. Thank you Dr. Irfan you are truly a healer I have been looking for my whole life.
B. Larry, 62yrs
Thank you Dr. Irfan for helping me understand the science behind my diabetes. I never had a doctor in ever who was trying to reduce my medications on every visit. Almost all the doctors I have will start me on medication for any symptom and never talk about nutrition and lifestyle. My insulin requirements went down from 70 units to 12units and I am off sliding scale as well. Dr. Irfan is the only doctor who truly believes and practices in reversing chronic disease. Love and respect for what you do.
Frequently Asked Questions